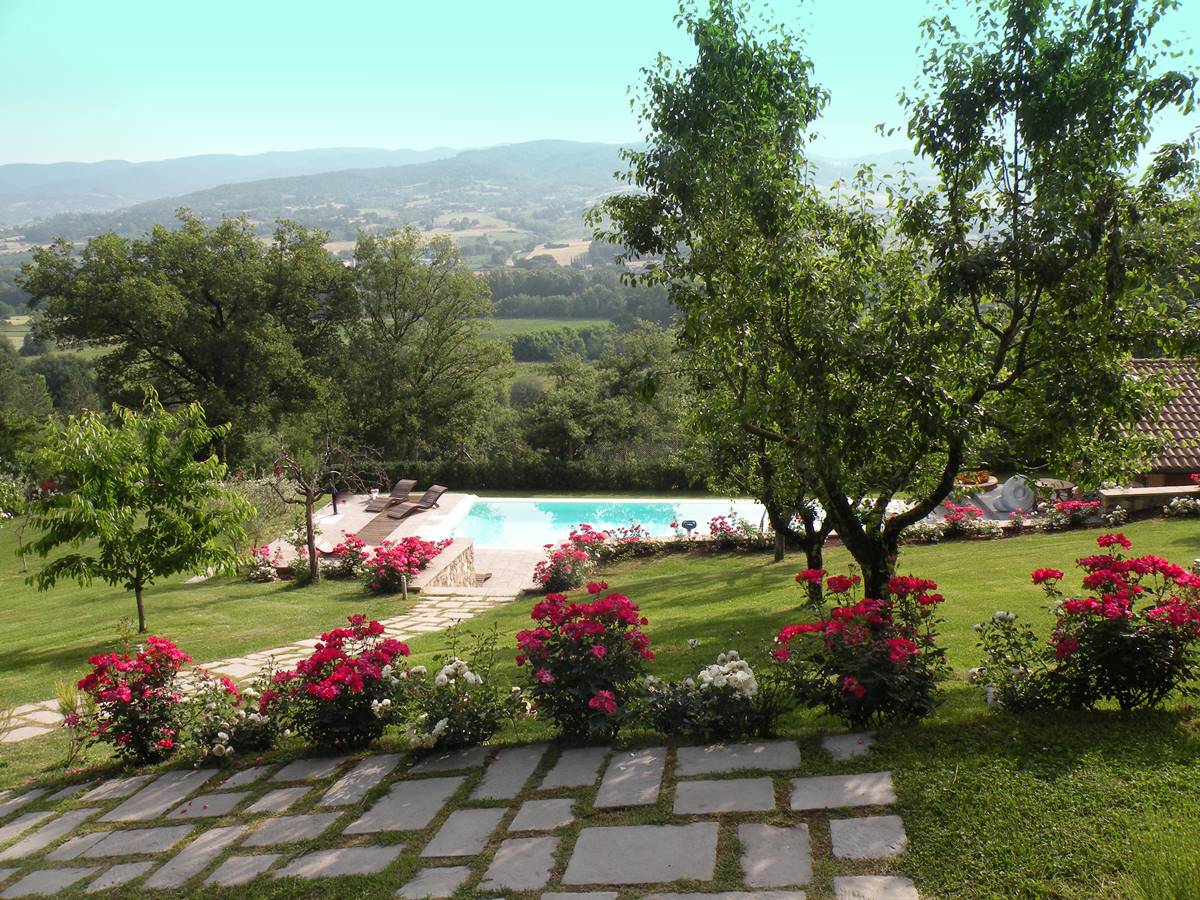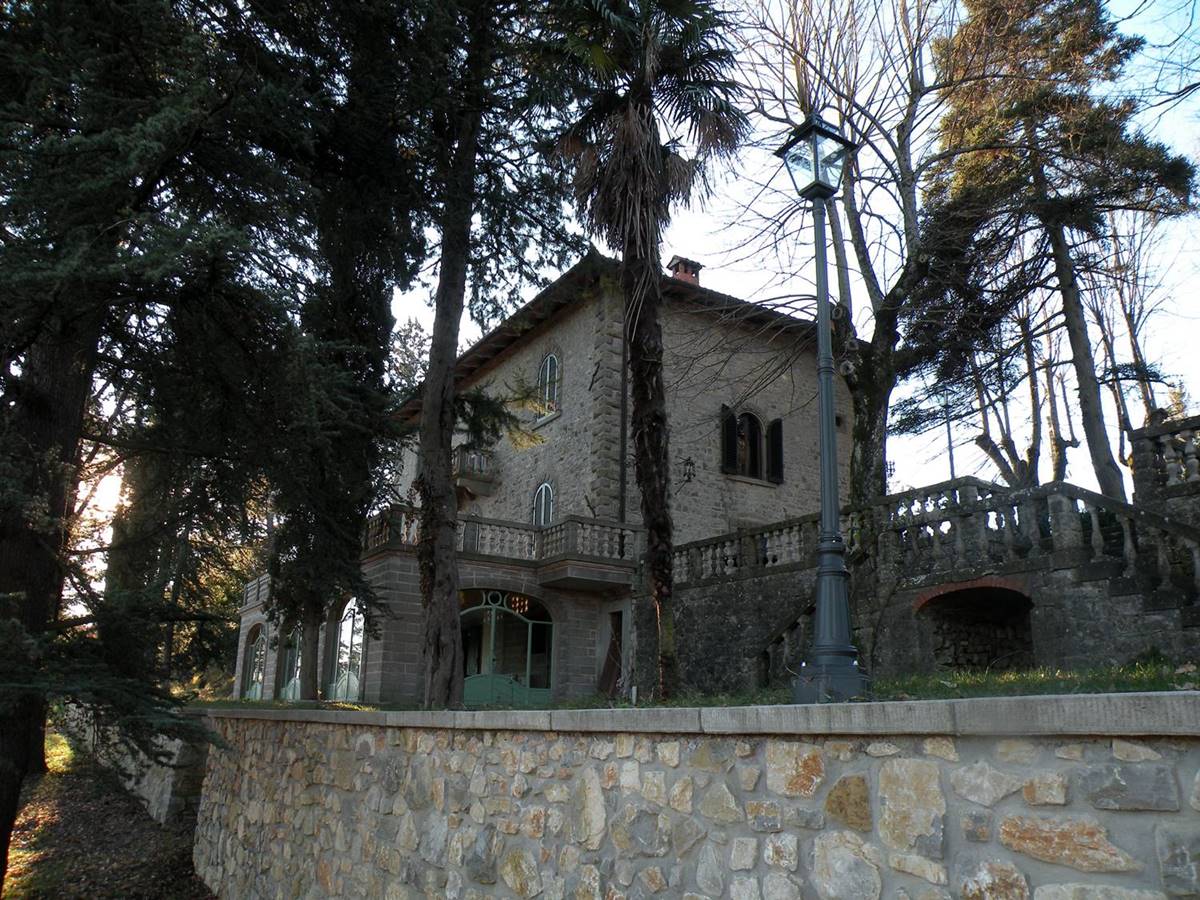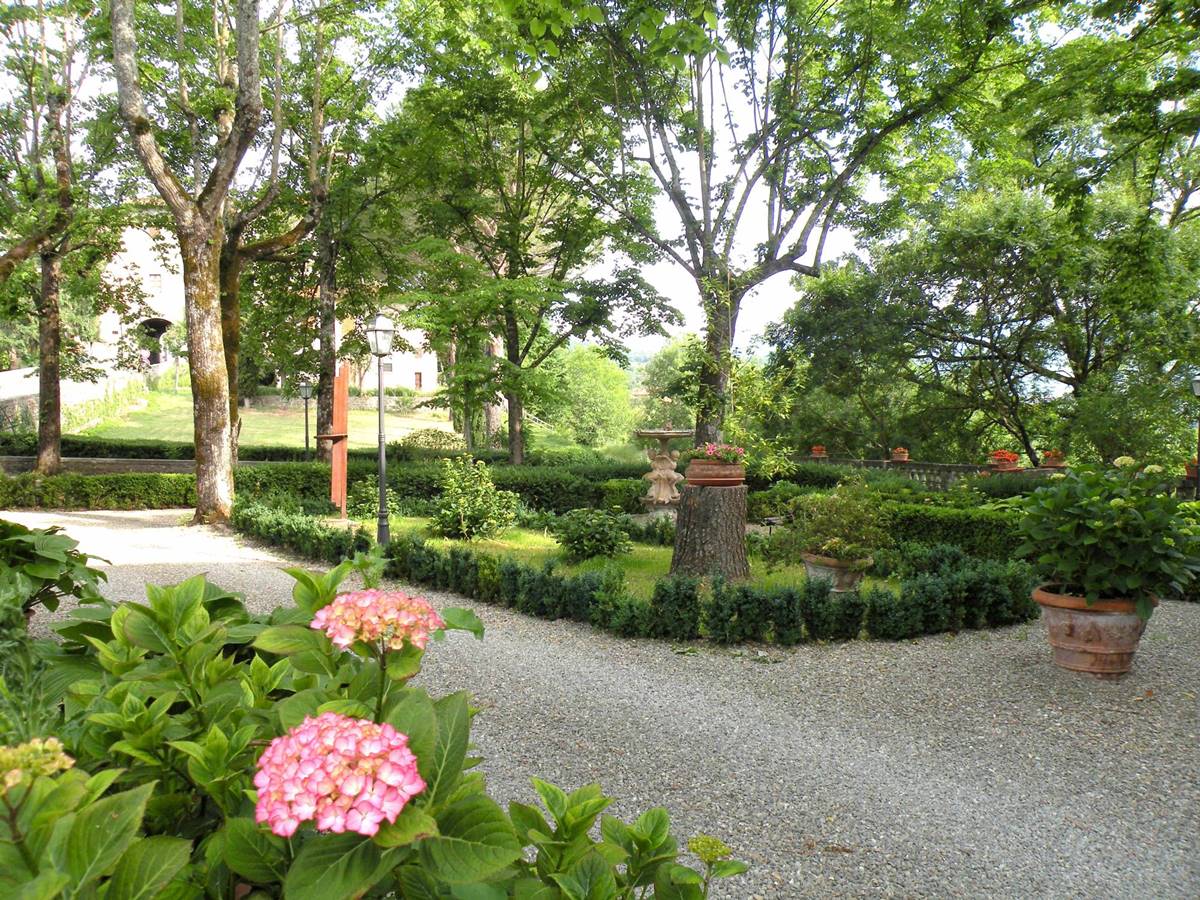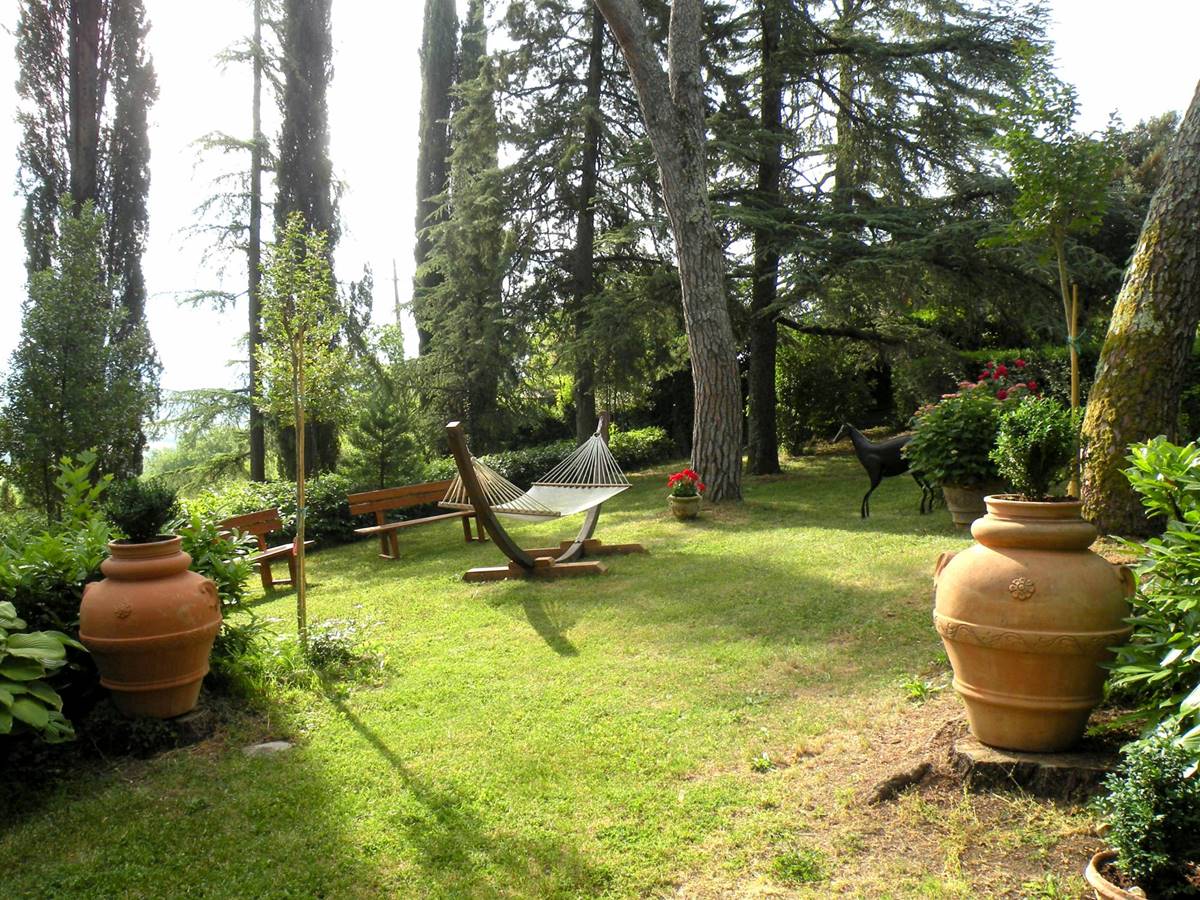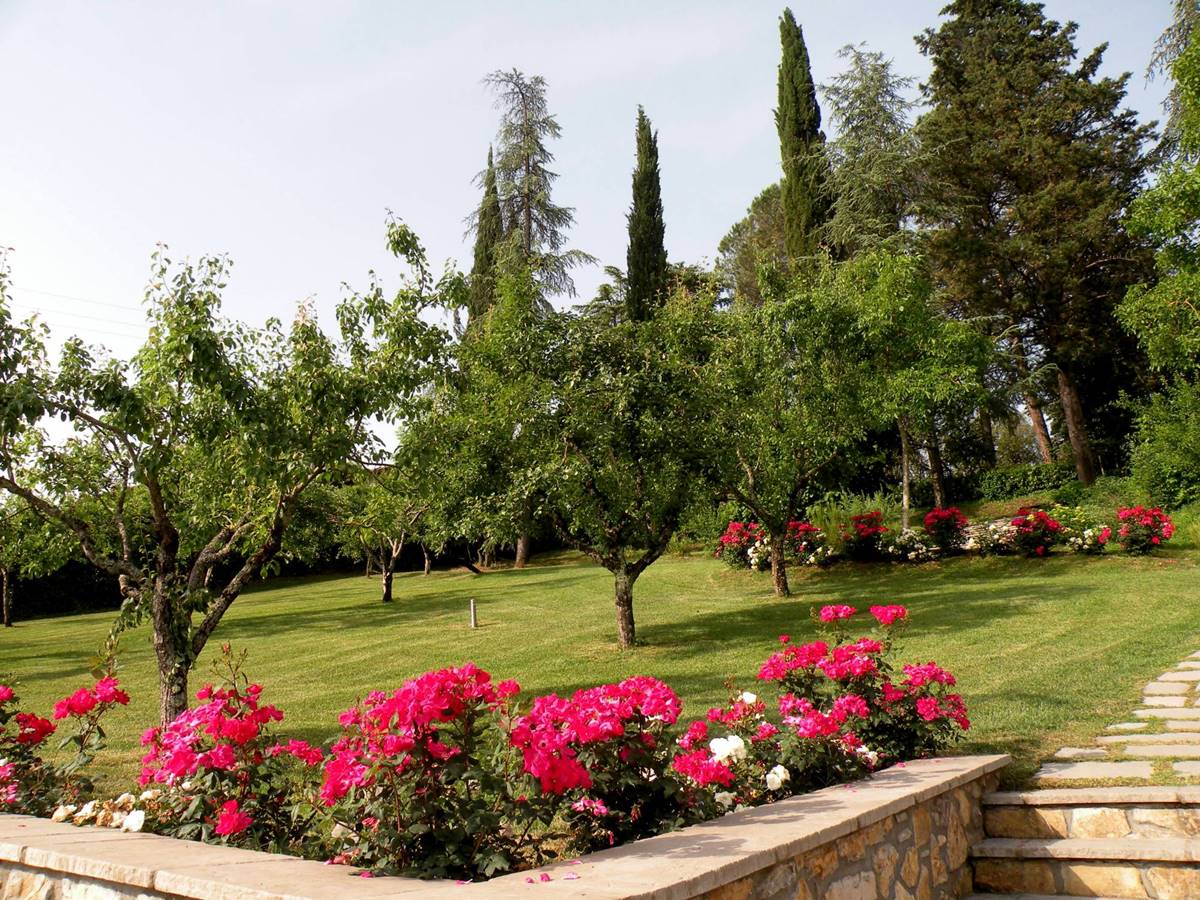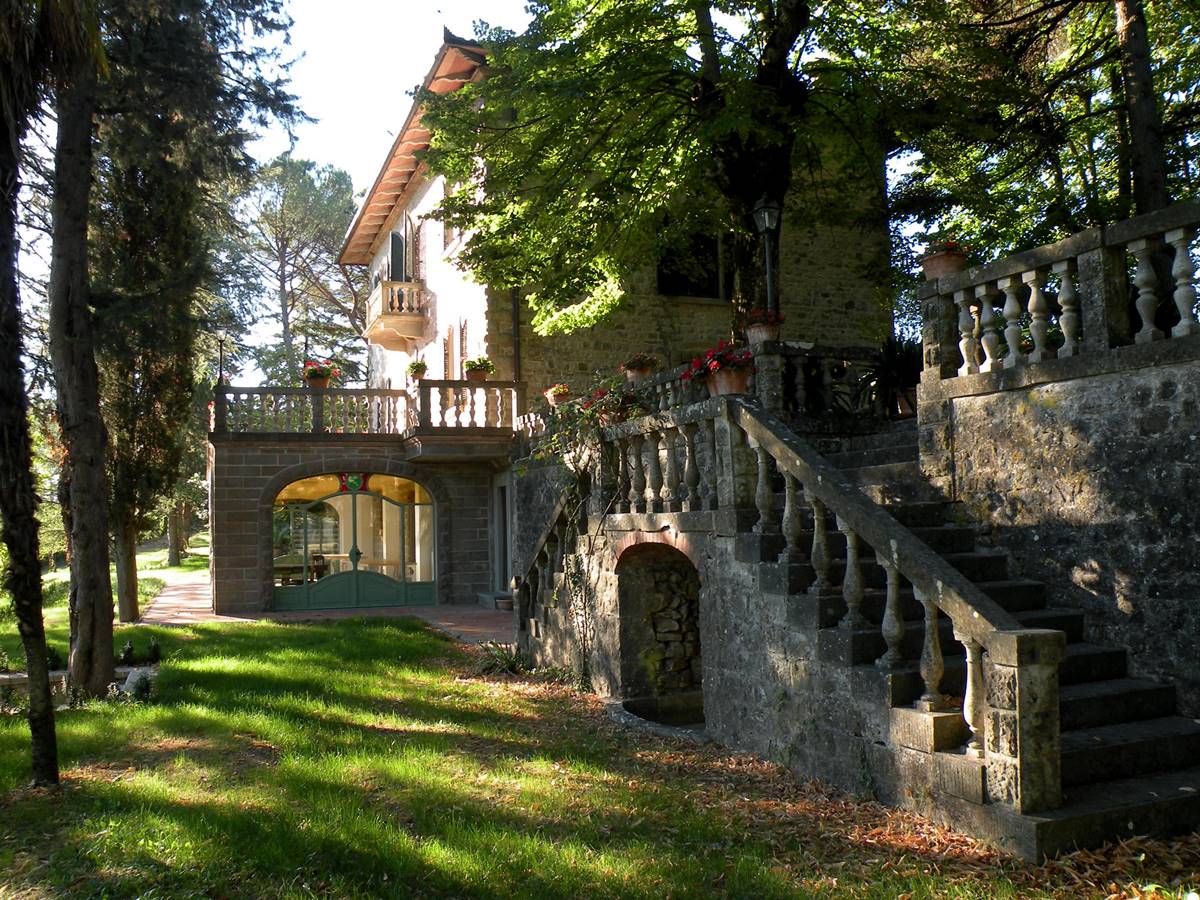 As you enter through the gates of the villa, you immediately feel that you are in a different world – one of peace and tranquility.
Everyone notices the palm tree which spectacularly grows to the rear of the house.
The parkland, shaded by the green canopy of trees is a comfortable place even in the heat of high summer – a tranquil and perfect spot to take a siesta after a good italian lunch (and maybe a little red wine).
The villa is surrounded by 7000 msq of parkland which is planted with mature trees – many of them rare or unusual varieties.
The Italian Garden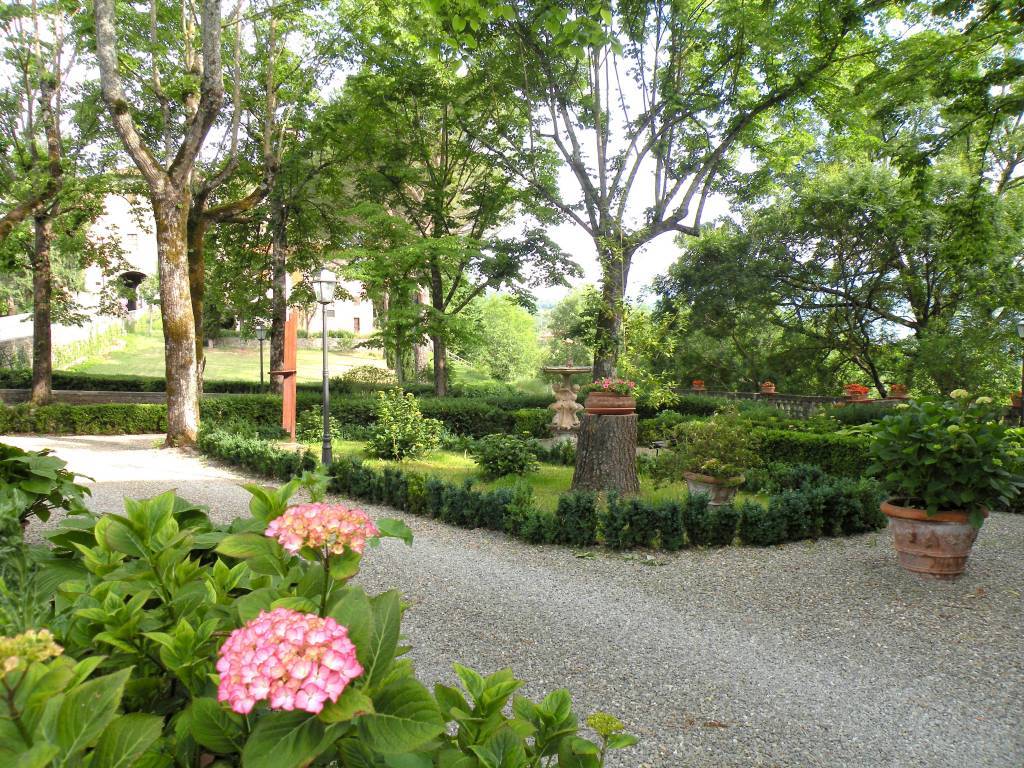 On entering you see the traditional box hedged italian garden – elegant and refined and making a pleasing frame to the lawned area.
At the centre of the Italian garden is the fountain of Villa Mondello – the gentle tinkling of water joins the sound of the song birds which inhabit the park.
Leading down into the park is the double stone staircase which will take you into a different world – one of peace and tranquility.
The Orchard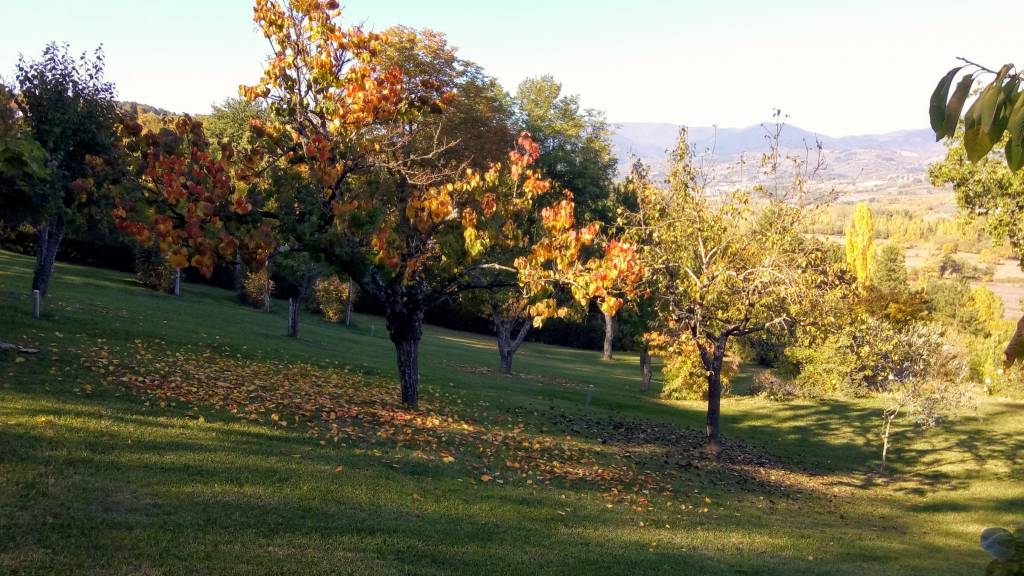 An orchard can be found to the rear of the villa and there, depending on the season, guests can find and enjoy a wide selection of home grown fruits – cherries, apples, pears, nuts – just pick and enjoy.
A great idea is to pick plenty and have a picnic by the pool.
On warm evenings, the spacious and private outside terrace is a wonderful place for 'al fresco' dining.
The Terrace Garden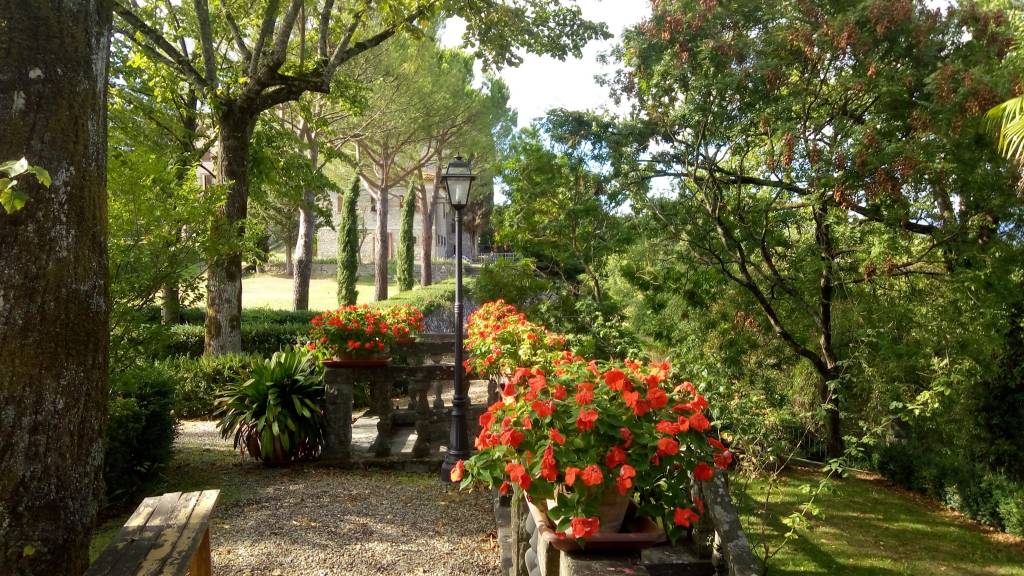 Wherever you go in the grounds, one can find peace and seclusion and our terraced garden is one of our favourite places.
Cool secluded, the perfect place to share with that special person.
Take tea on the stone table or why not have a special lunch for two under the shade of a canopy of trees.
"Villa Mondello where holidays are perfect!
BEST CHOICE! Location: 50 km from Florence.
Big yard with big trees and a beautiful garden.
Pool: very good temperature! Safe for kids,a lot of toys and games at the pool were available!  View: Amazing!
We truly recomand this place!
Next time we want 2 weeks for sure!"
Adrian C.
The villa is beautiful, very large grounds to explore.
The pool area is great to go and relax, and the large balcony areas off the kitchen/dining room were great for dining out too (breakfast, dinner). Our 3 year old enjoyed his stay too, searching for small lizards, using the small playground in the village, and discovering this 'castle'.
Views are expansive, price was excellent for our requirements (reduced rate when using 4 out of 6 rooms). Francesca was always very accommodating and helpful throughout".
Stuartand