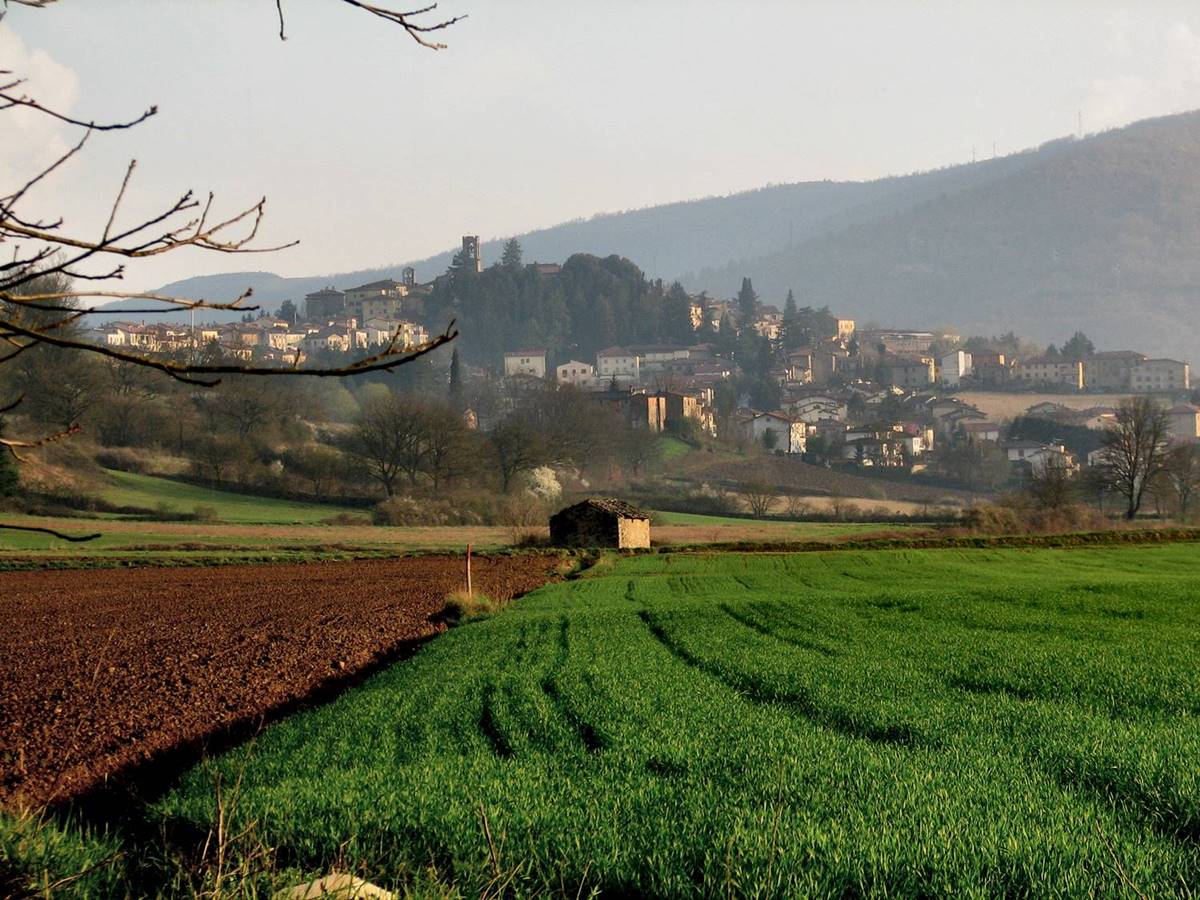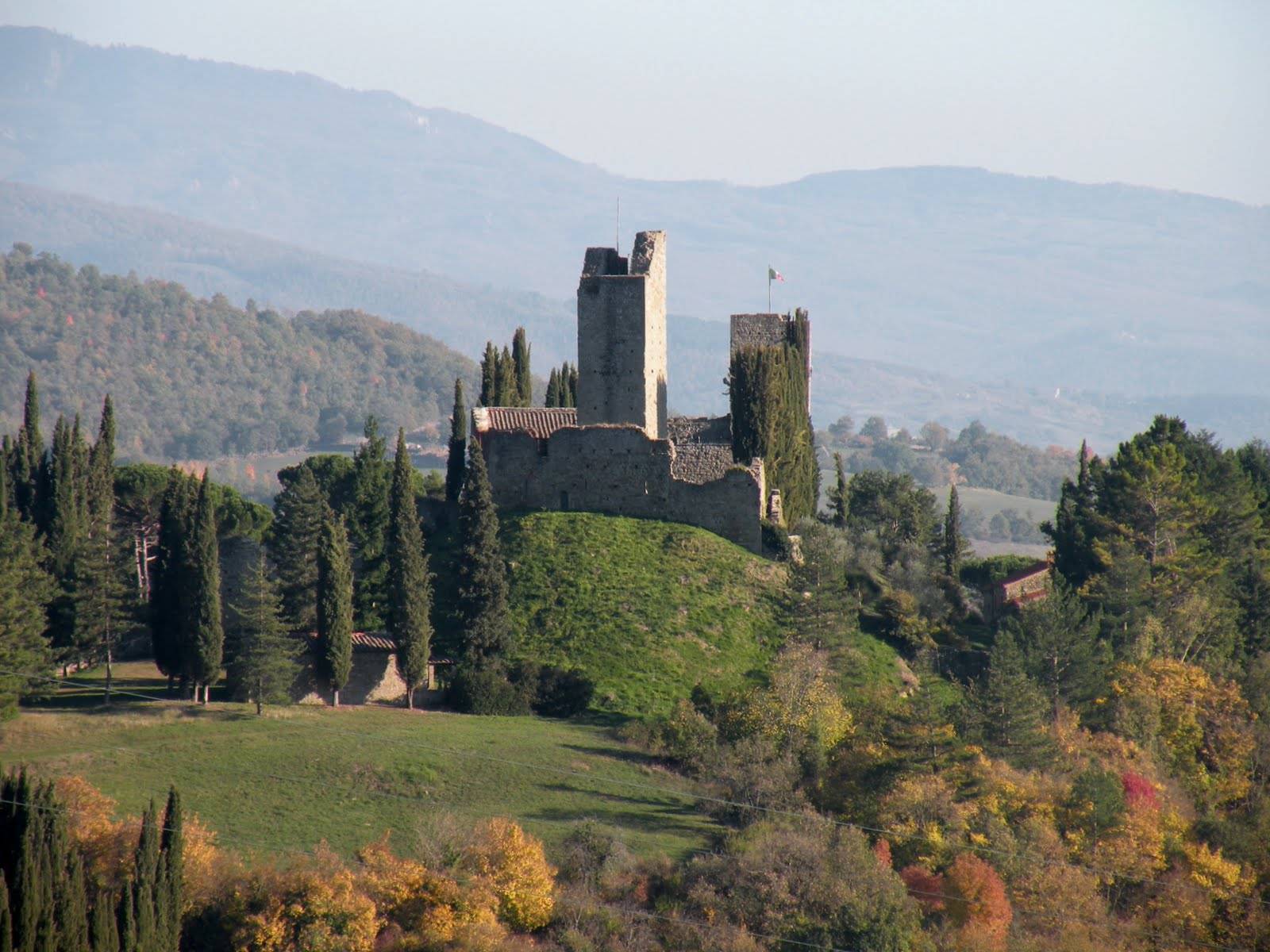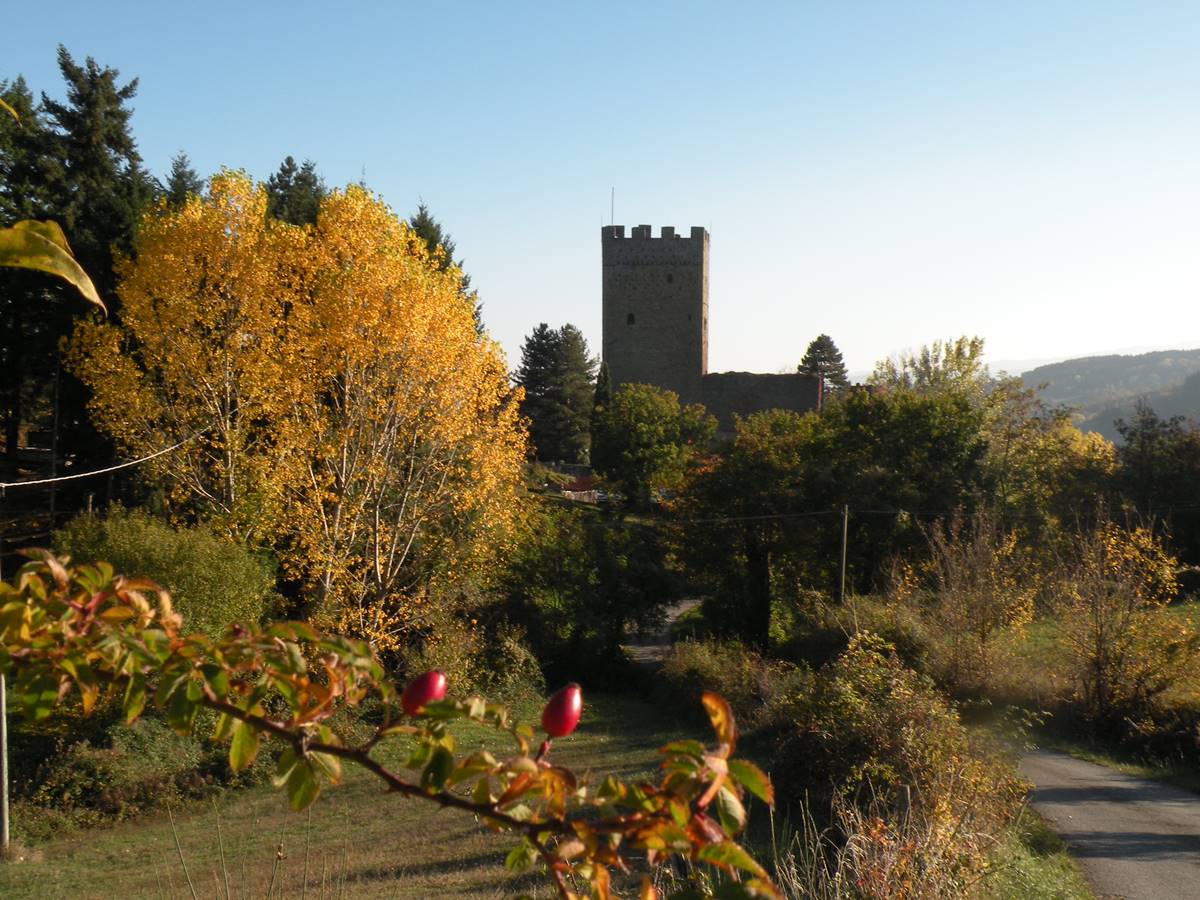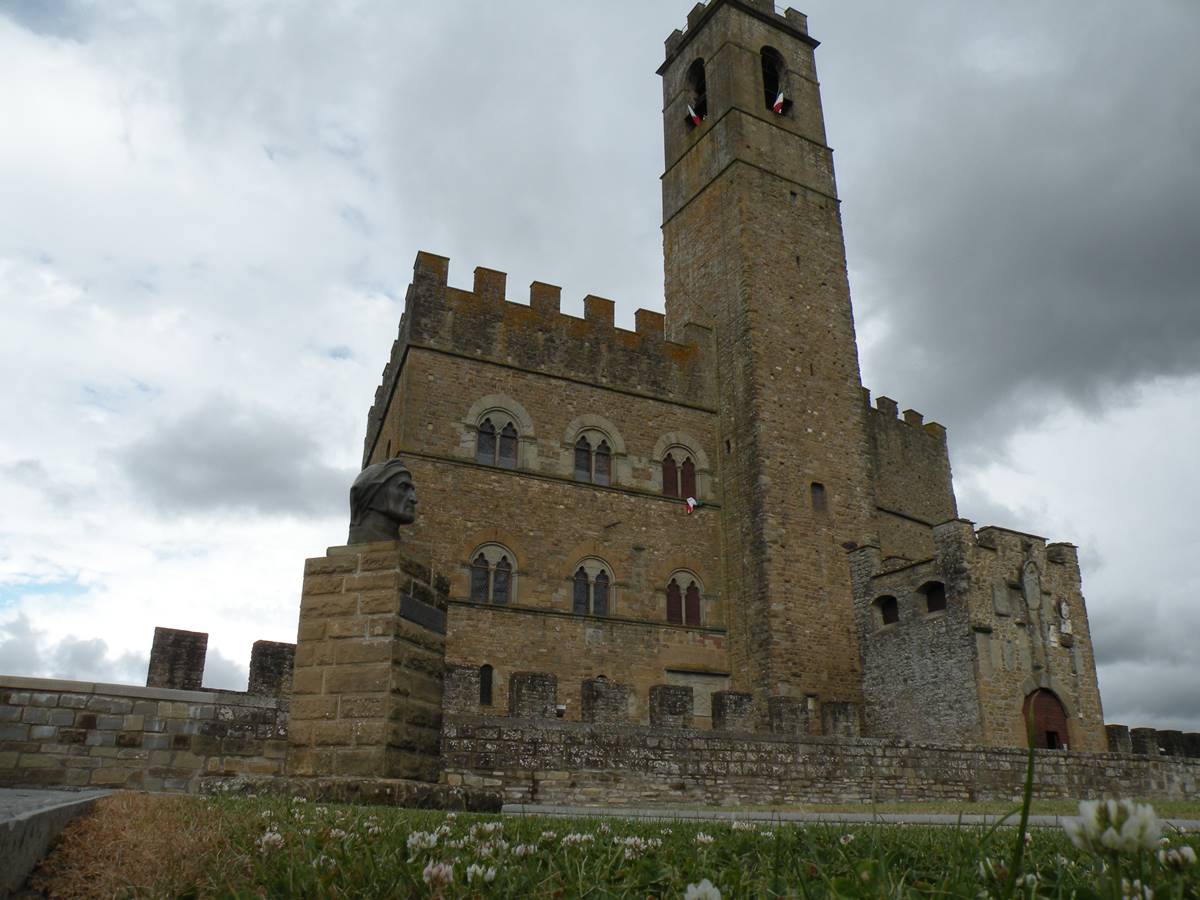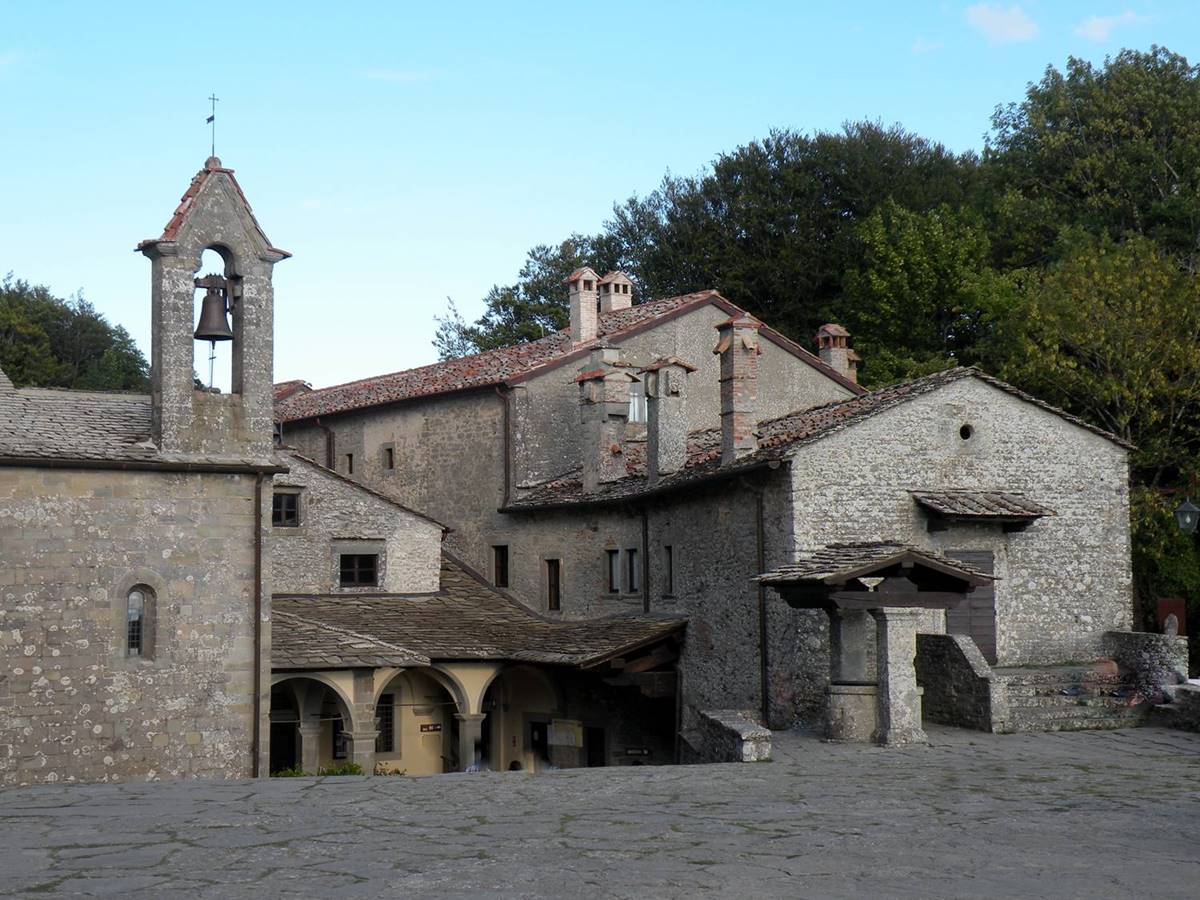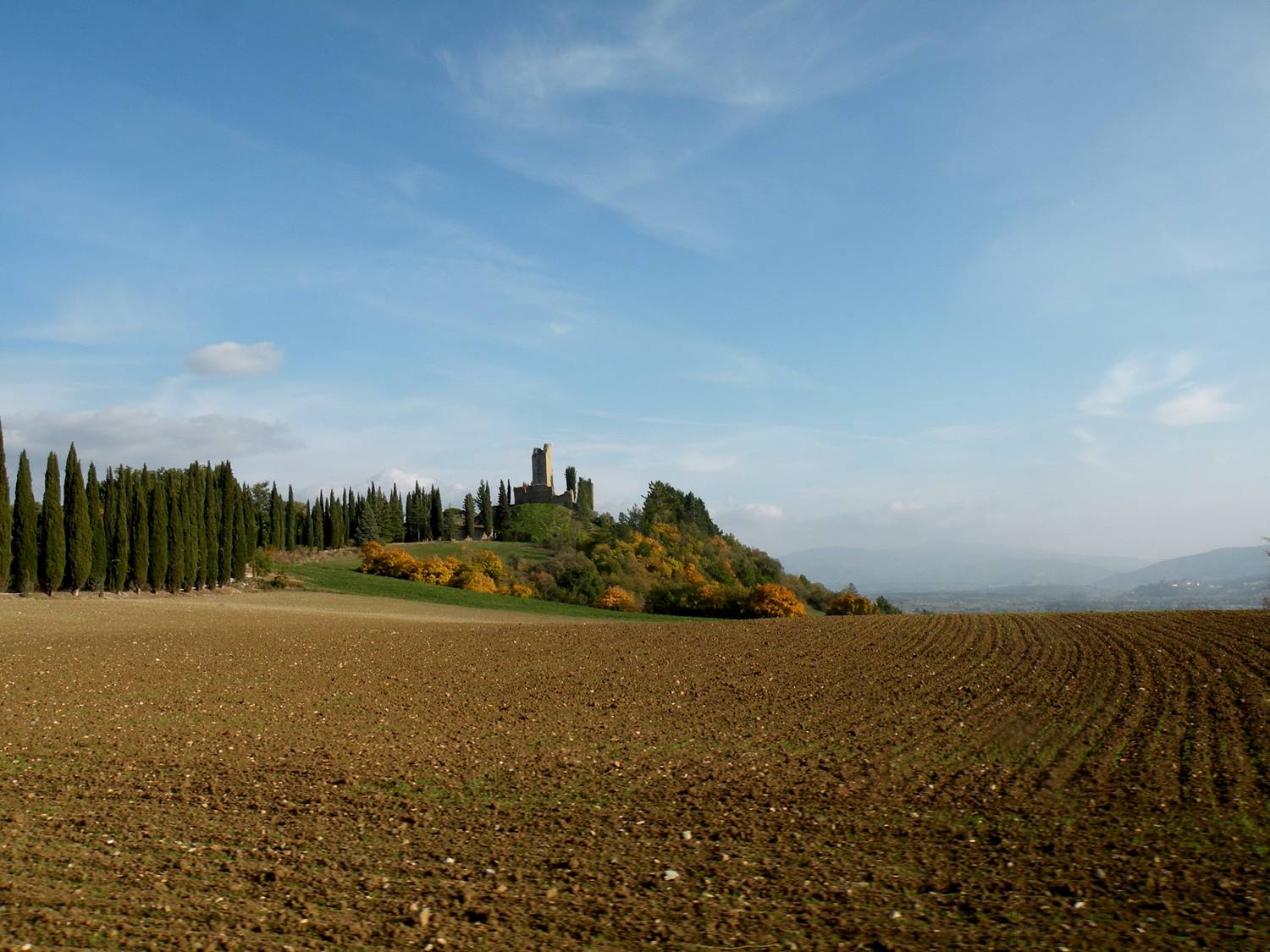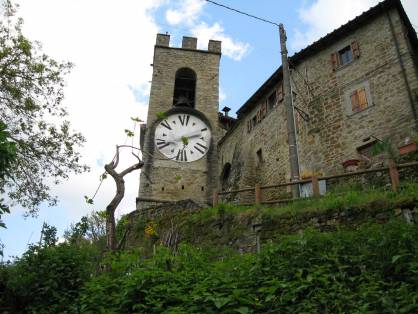 As it stands prominently on the hill top at Borgo alla Collina, Villa Mondello enjoys extensive and expansive views in every direction.
This small village has origins at least from the middle ages and probably much earlier, has experienced a glorious history – and a tragic one, for it was extensively bombed during the first world war.
The village was a fiefdom under the Guidi Counts and was annexed as part of Florence. The nearby castle was presented as a gift to Cristoforo Landino by the city of Florence in recognition of his humanitarian work and his appreciation and support to the divine comedy.
Poppi
The villa is protected by two other local castles, the more prestigious of these, The Castle of Poppi differs visually and structurally from others in the valley and was eventually used as a model for the future Palazzo Vecchio in Florence.
Castel of Poppi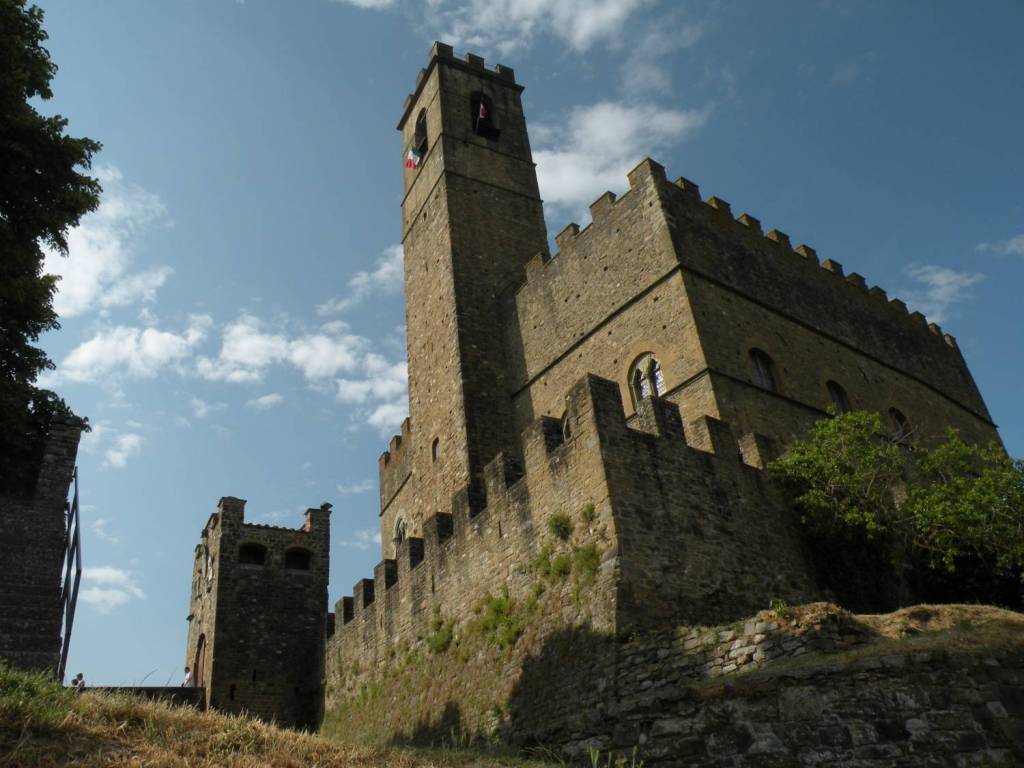 Church Pieve di Romena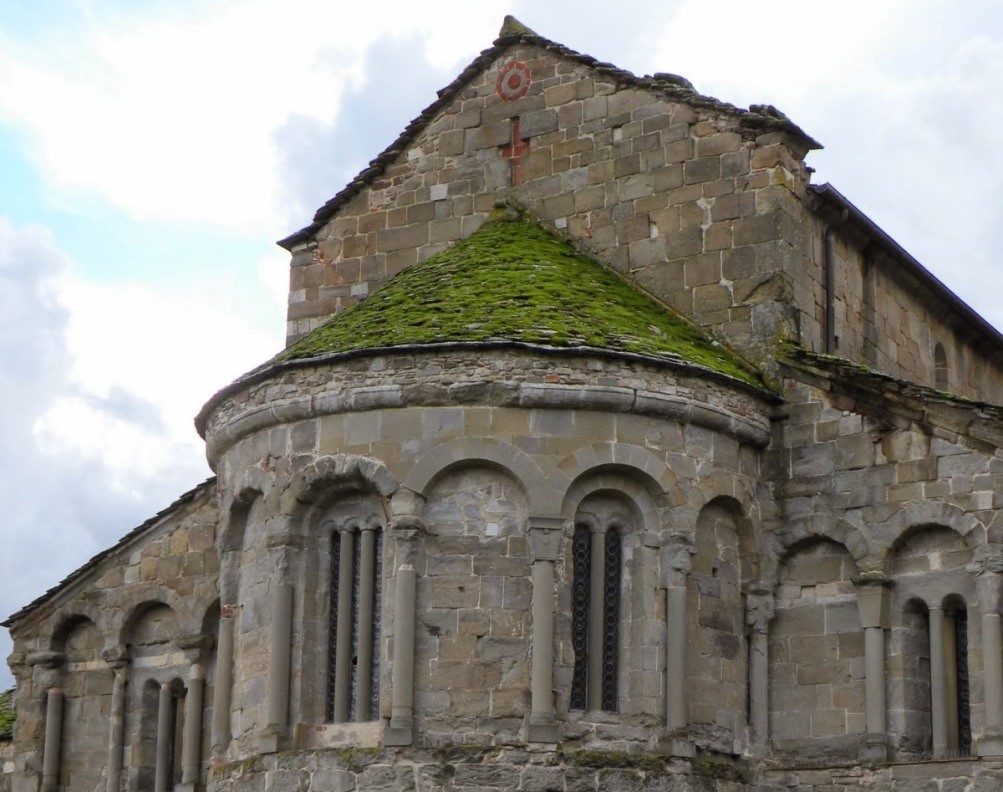 Castel of Romena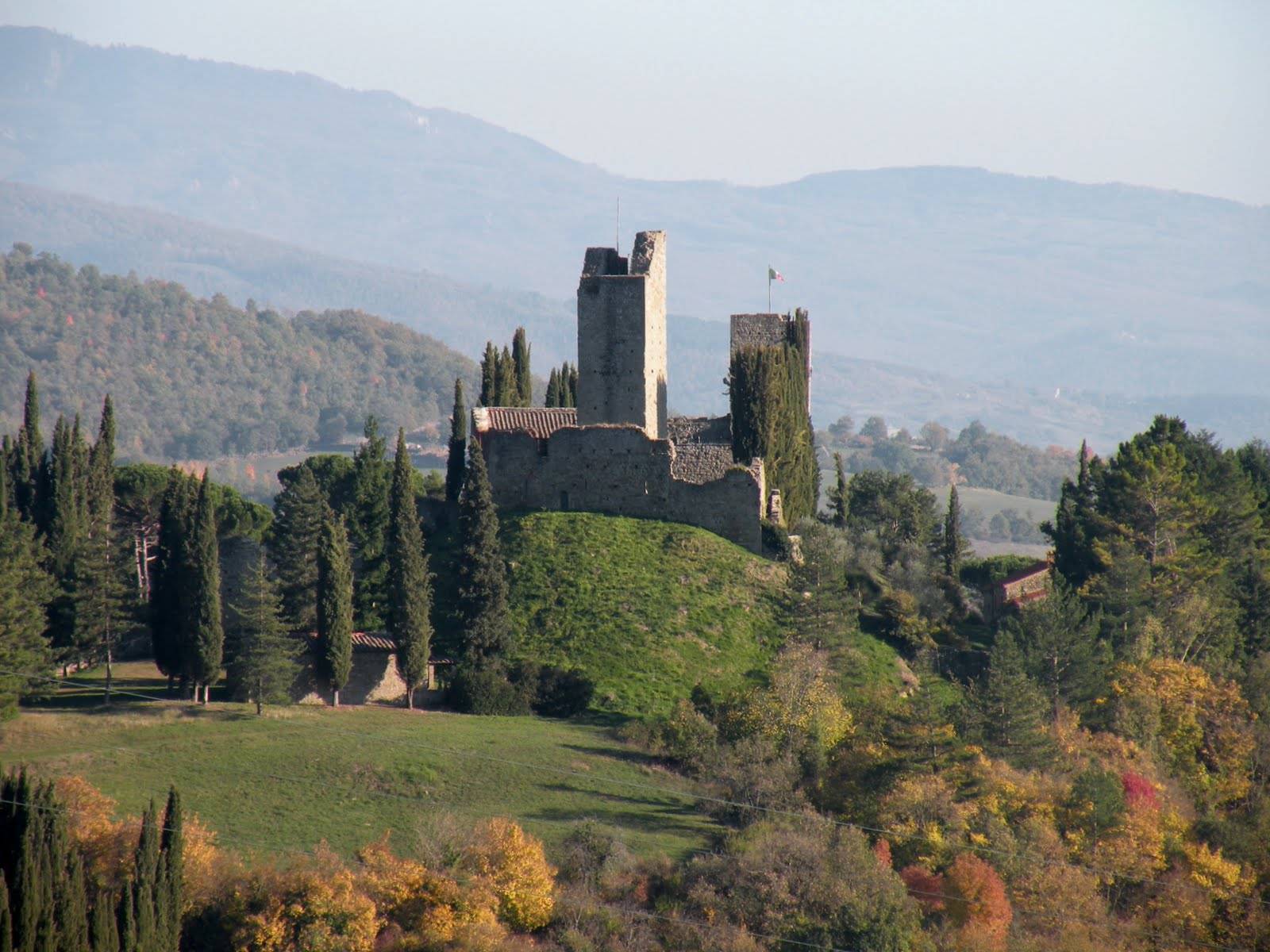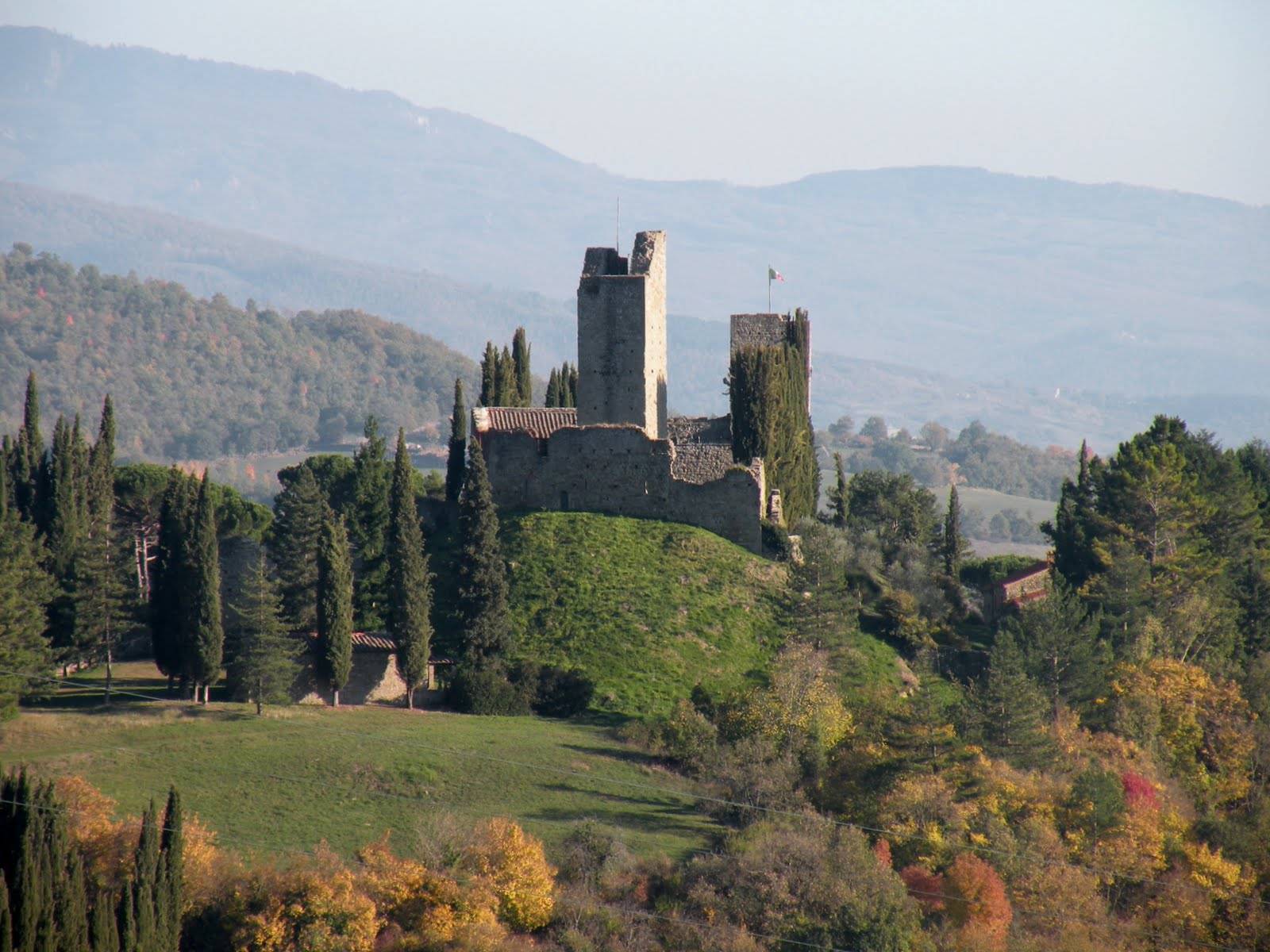 Another local castle with an illustrious history is Castle Romena which was mentioned by Dante in the Inferno. We trust that since then, people have considerably improved.
Castel of Porciano
The Church of Orgi
This Church of Orgi, which is not even known to Google is well over 1000 years old and can be found on the valley floor below the villa.
We suggest that you stroll there on foot, the walk is through beautiful countryside and if you are lucky you might be welcomed by one of the monks who live on the site and they will open the church for you and explain the history of the place.
On the way back, maybe a little fishing and certainly return with a little more knowledge of the Tuscan countryside.
Sanctuary of La Verna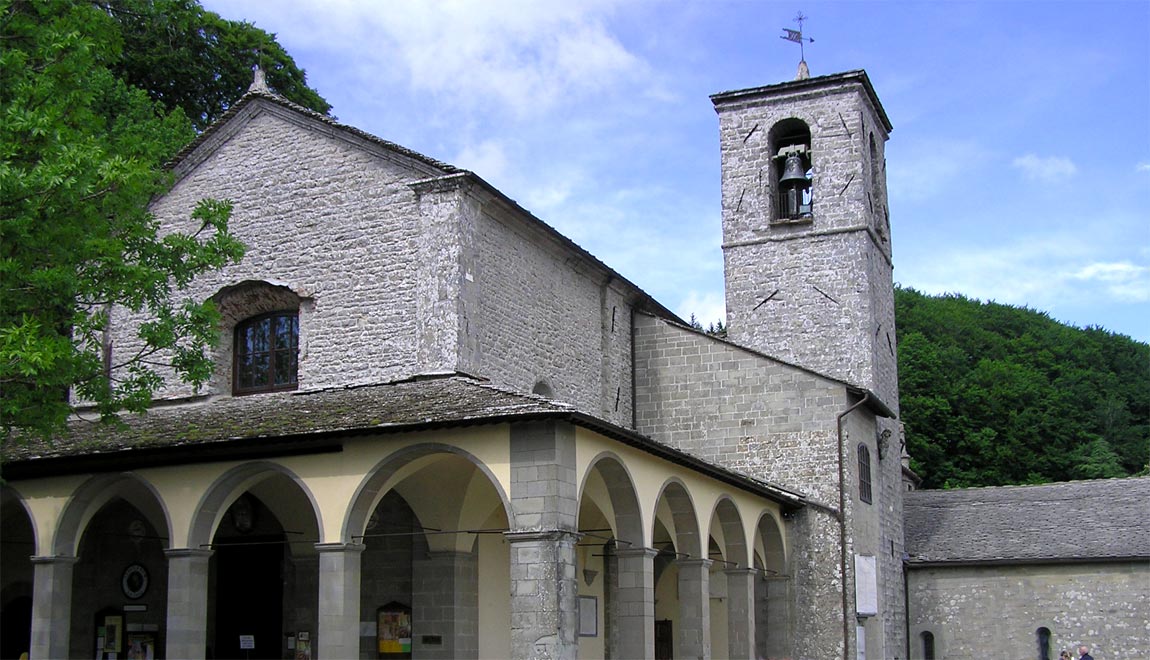 Monastery of Camaldoli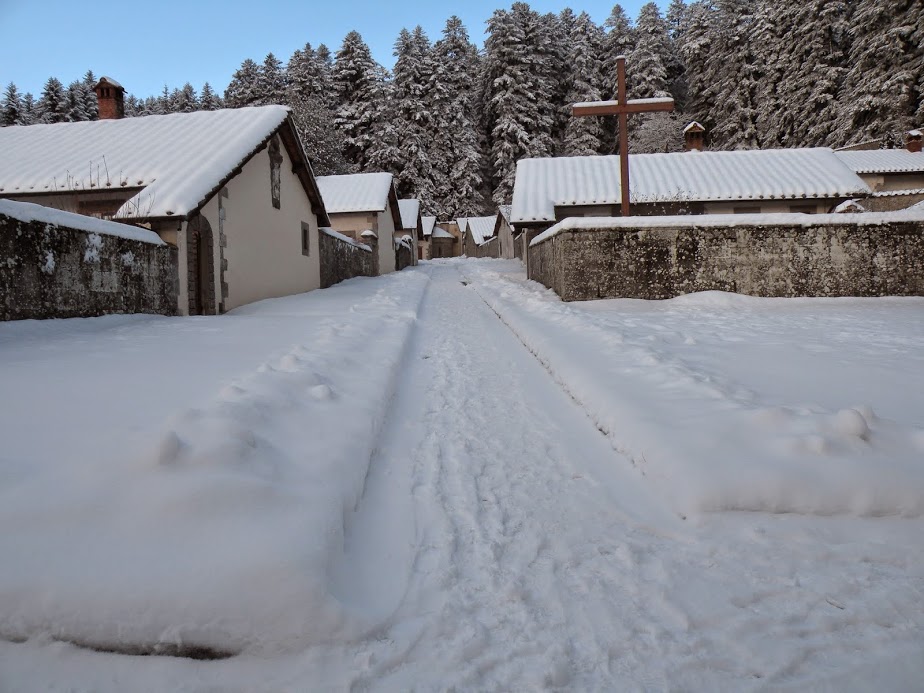 "Villa Mondello where holidays are perfect!
BEST CHOICE! Location: 50 km from Florence.
Big yard with big trees and a beautiful garden.
Pool: very good temperature! Safe for kids,a lot of toys and games at the pool were available!  View: Amazing!
We truly recomand this place!
Next time we want 2 weeks for sure!"
"Wonderful and very beautiful villa!!!
The pictures are correct. The rooms are spacious and very elegant and large, the gardens of the villa are marvelous.
Other than the fact that we couldnt use the pool, the villa is amazing and the owner is great and gave us wonderful recomendations!
Would love to go back there!!!"